Former ISR Director and ISR/ECE-affiliated Professor William Regli (CS), the current director of the Applied Research Laboratory for Intelligence and Security (ARLIS), has been named a Fellow of the American Association for the Advancement of Science (AAAS). Regli was elected "for his work at the interface between science and government primarily at the Defense Advanced Research Projects Agency."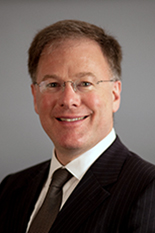 Regli is one of 489 AAAS members to be elected a Fellow this year. Fellows are elevated for efforts toward advancing science applications that are deemed scientifically or socially distinguished.
The American Association for the Advancement of Science (AAAS) is the world's largest general scientific society and publisher of the journal Science, as well as Science Translational Medicine; Science Signaling; a digital, open-access journal, Science Advances; Science Immunology; and Science Robotics. AAAS was founded in 1848 and includes more than 250 affiliated societies and academies of science, serving 10 million individuals. The nonprofit AAAS is open to all and fulfills its mission to "advance science and serve society" through initiatives in science policy, international programs, science education, public engagement, and more.
Published November 24, 2020, in the UMD A. James Clark School of Engineering.