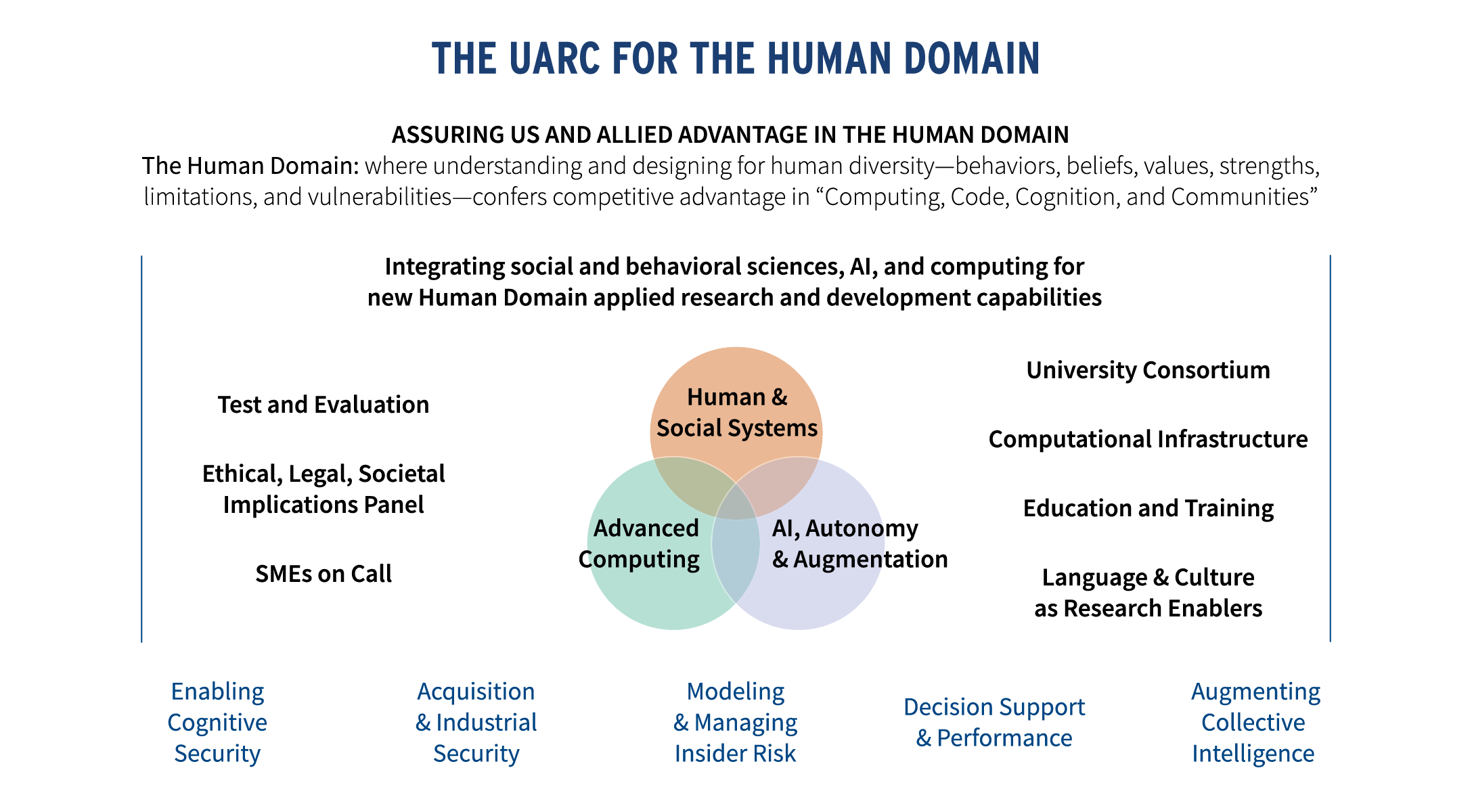 The Applied Research Laboratory for Intelligence and Security (ARLIS), based at the University of Maryland College Park, was established in 2018 under the sponsorship of the Office of the Under Secretary of Defense for Intelligence and Security (OUSD(I&S)).
As a University-Affiliated Research Center (UARC), our purpose is to be a long-term strategic asset for research and development in artificial intelligence, information engineering, and human systems (see above Core Competencies, activities, and programs).
ARLIS builds robust analysis and trusted tools in the "human domain" through its dedicated multidisciplinary and interdisciplinary teams, grounded both in the technical state of the art and a direct understanding of the complex challenges faced by the defense security and intelligence enterprise.
Our outstanding research teams draw from a wide range of diverse expertise and disciplines, including engineering, data science, psychology, computer science, anthropology, rhetoric, cognitive science, political science, cybersecurity, linguistics, and artificial intelligence. These technical experts work with former and current defense and intelligence operators and policymakers to solve difficult national security problems, resulting in quality research that is relevant both to academia and our operational partners.