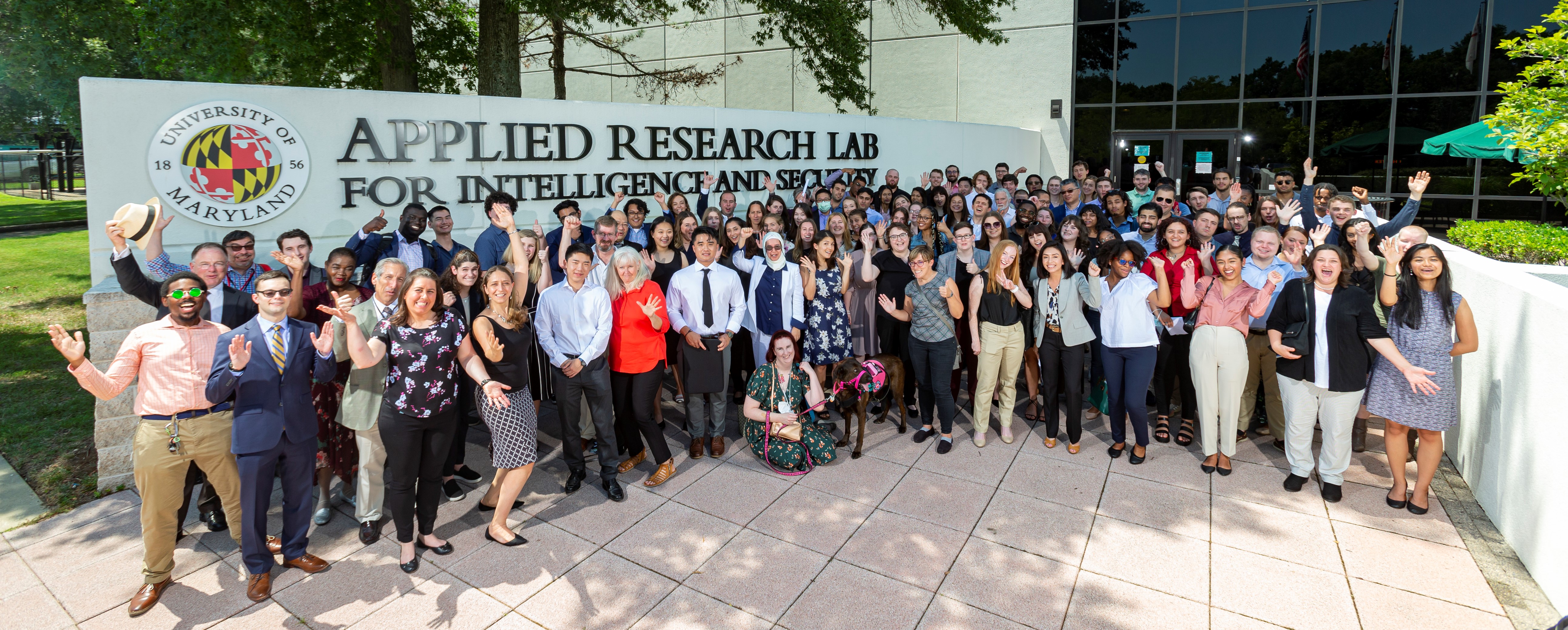 The goal of the ARLIS Research for Intelligence & Security Challenges (RISC) Initiative internship program is to create and nurture a pipeline of student talent at both graduate and undergraduate levels, providing outstanding students an opportunity to work on real-world problems within ARLIS focus areas as a UARC and in the process to learn about sponsor mission and career opportunities in the Defense Intelligence and Security Enterprise.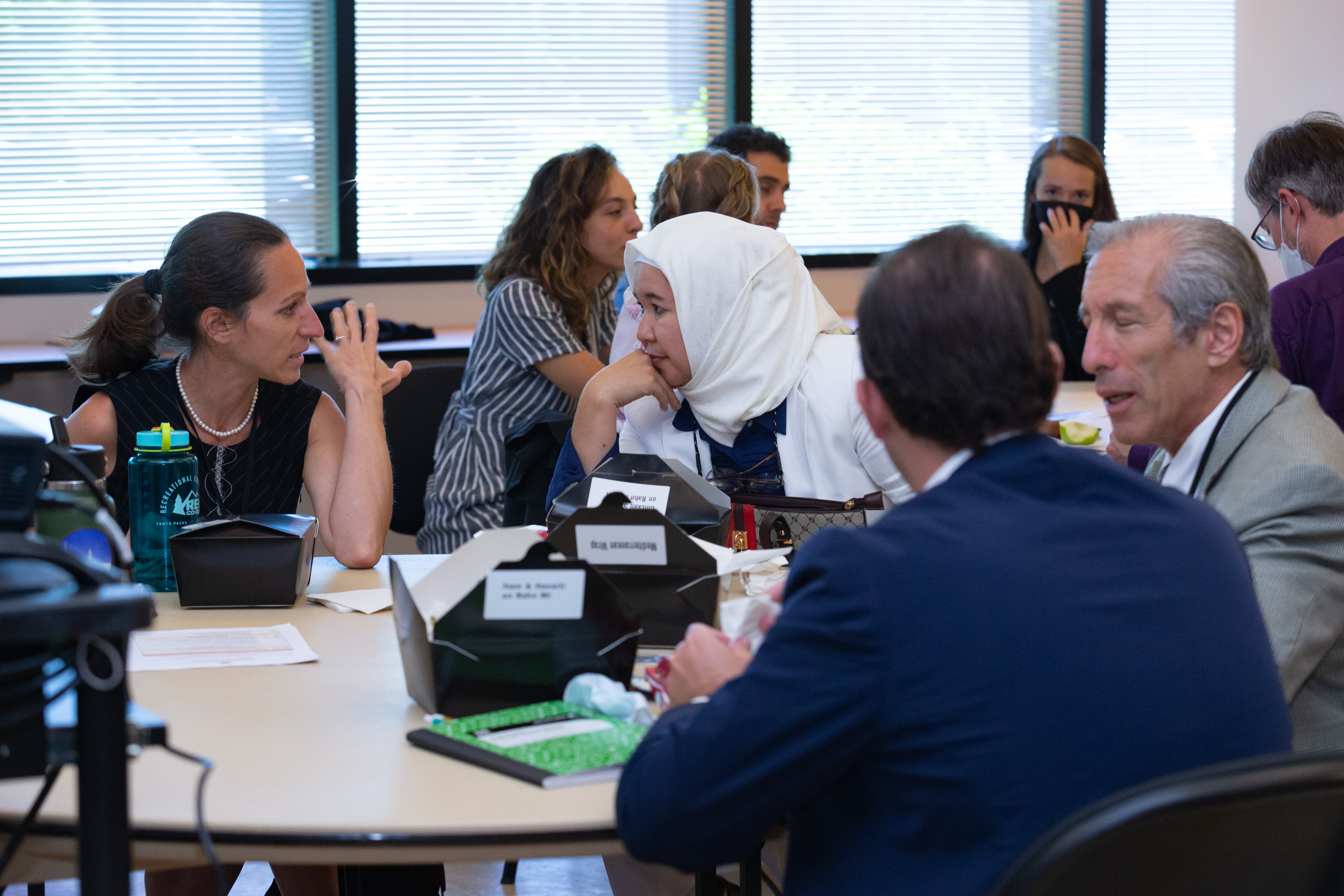 A Summer Internship for Hard Security Problems 
Over an intensive 10-week virtual program, competitively-selected interns from across the country work in teams of 2-4 interns (with guidance from faculty mentors and government topic champions) on real-world problems posed by government operators and supported with realistic data sets and other materials.
The program is structured to facilitate interactions within teams, between teams, and with government sponsor representatives. Interns attend weekly seminars and regular team development meetings in a shared virtual work environment (though select projects may require on-site work). The summer program concludes with several days of in-person activities in College Park, MD to discuss project outcomes with peers and visiting experts from DOD/IC and to gain greater context on how the work fits into government sponsors' mission space.
Given mutual interest between the sponsor and interns and available funding, RISC projects often continue into the academic year, sustaining sponsor connectivity.
In Summer 2022, 103 interns with training across STEM and social science fields supported 40 projects benefiting 14 DoD/IC agencies. Topics ranged from "CFIUS Over the Horizon Forecasting for Critical and Emerging Technologies" to "Modeling Downstream Unintended Consequences of Embedded AI" to "Computational Cultural Understanding." Students and faculty came from 38 universities across the country, in particular leveraging the ARLIS-led INSURE consortium.
This represented dramatic growth from the program's origins in 2020, where 17 interns worked together to support six projects at two agencies.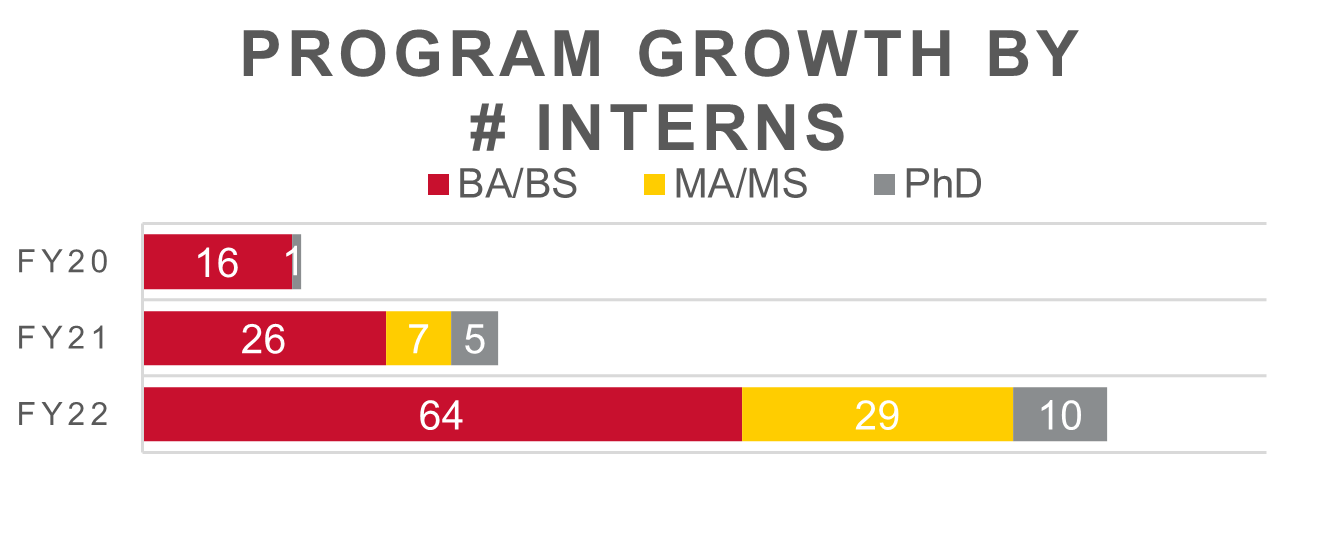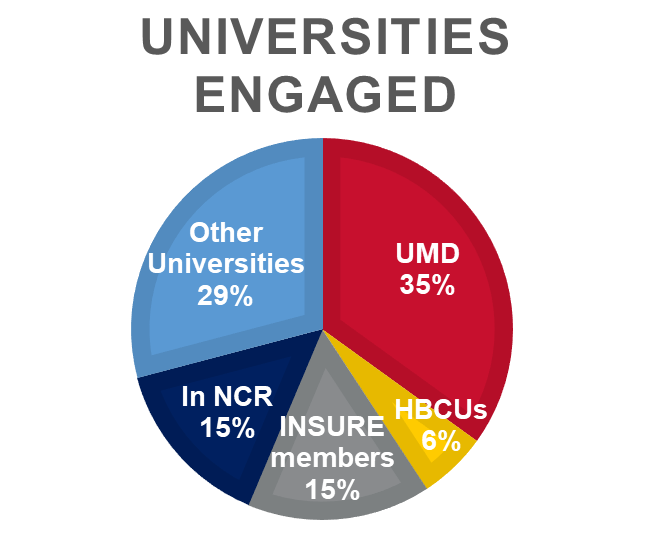 Disciplines of Interest
Each year evaluators consider a talented applicant pool to identify that year's RISC interns (or RISCers). Selection criteria emphasize demonstrated strengths in relevant fields, experience working both independently and in teams, and demonstrated interest in contributing to national security. Candidates do not need to be students at the University of Maryland, but should not have graduated before Fall 2022. All U.S. citizens enrolled in an accredited university program -- particularly rising juniors and seniors and early graduate students -- are eligible and encouraged to apply.
Specifically, the RISC Initiative seeks outstanding undergraduate and graduate students with expertise in the disciplines listed below.
Computer Science, Information Science & Engineering:

AI/ML algorithmic development, HCI, software engineering, systems engineering, media analysis and forensics, information systems design, geographic information systems, AI Assurance, Human Systems Integration; 

Mathematics and Statistics:

Data analytics, quantitative modeling, experimental design, graph analytics; 

Social & Behavioral Sciences:

cognitive/neuroscience & psychology, sociology, criminal justice, teamwork and group dynamics, communications, disinformation and misinformation, social network analysis, anthropology, human geography (e.g., pattern of life/mobility modeling), political science, international relations; 

Languages and Linguistics: languages of interest to global security including but not limited to Mandarin, Russian, Farsi, Korean, and Arabic; computational linguistics and natural language processing; natural language understanding; 

Data Science:

Data and knowledge engineering, data curation, tagging, metadata, repositories, data visualization, library sciences; 

Additional topics may include 

Measurement and evaluation of learning outcomes, environmental modeling and remote sensing, human factors, and regulatory public policy.

Program Outcomes
Beyond the training experience and mission exposure, team deliverables vary greatly by project. Some generate a sharable code base, while others generate and brief policy recommendations. All projects also participate in a final RISC Outbrief event August 2-3 and generate midprogram and final reports.
ARLIS also helps RISC interns obtain clearances, adding value to the interns' summer efforts and setting students up for national security work in the future.
Ultimately, the RISC program aims to attract new talent to the DoD, IC, and larger security and intelligence enterprise by exposing top students to interesting work in support of a compelling mission. Though the program remains young, early data indicates many successes.